After 30 ye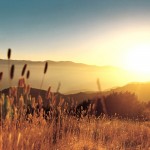 ars, the dot-com (.com) top-level domain (TLD) continues to dominate the Internet, but now faces more challengers than ever before, especially after last week's announcement by Google about the launch of their new parent company Alphabet using the new TLD (.XYZ).
On March 15, 1985, the very first dot-com domain was registered by Symbolics, a now defunct technology vendor. The symbolics.com domain itself is still alive and is now owned by virtual real estate firm xf.com. Although the first company to register a dot-com domain did not survive the last 30 years, the dot-com domain has prospered significantly beyond that first domain registered in 1985.
As of Dec. 31, 2014, there were 115.6 million registered dot-com names, according to VeriSign's fourth-quarter 2014 Domain Name Industry Brief (DNIB).VeriSign has managed the dot-com registry since 2000, when it acquired Network Solutions in a deal valued at $21 billion. VeriSign sold most of the Network Solutions business in 2003, but it continued to retain control of the dot-com registry, which is still managed by VeriSign today, under a deal with the Internet Corporation for Assigned Names and Numbers ICANN) that was last renewed in 2012.
A recent study by Searchmetrics analyzed over 100,000 domain names and revealed that only 11% of the web is actually visible. One quarter of links go back to .com domains, which are widely the most visible top-level domains (TDLs) in a keyword search and the most coveted from a search engine optimization (SEO) perspective.
It's imperative that businesses have websites compatible with Google's search engine, given the company's 1.17 billion users. According to a recent article in Forbes Magazine, "Google rewards companies that build brands, and brands are usually built on (.coms)…Using a (.com) is the most authoritative way so I am told of guaranteeing your site will be found, along with providing other useful content around your brand." But does this statement really ring true now the Search Engine Giant has opted for a non (.com) TLD for their parent company…?
As we all know back when Symbolics registered the very first dot-com, there was little domain choice but fast forward to 2015 and we know this to no longer be true.VeriSign reported that there were 288 million domains registered across all TLDs at the end of 2014. After dot-com, the second most popular domain is dot-tk (.tk) which is the country code top-level domain (ccTLD) for Tokelau, a territory in New Zealand.
If ypou were wondering as to why .tk is so popular, the reason is simple: It's a domain that is available to anyone to register for free. The .tk TLD is operated by freenom with the aim of making money from expired domains and other services.
There has been a dramatic expansion in the availability of TLDs in the past few years according to VeriSign, at the end of 2014, there were 478 new gTLDs, with 65 being delegated in the fourth quarter of 2014 alone. Among the most popular gTLDs are .xyz, .club and .berlin.
All those new gTLDs represent new competition for dot-com, but with a 30 year head start the popularity of the (.com) TLD is really showing no sign of waning, yes it will be interesting to see how some of the the other TLD's will start to do now giants such as Google have placed their chips in that corner but my prediction is a good solid (.com) domain will continue to be a safe bet for many years to come.