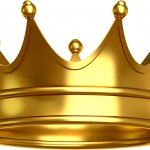 I make no secret of the fact I partially blog for SEO purposes and per my previous blog I have seen tangible results in my SERP's thanks to my efforts. With all that said just when I think I cracked the nut and finally worked out to play the game, Google in one big swoop come in and literally knocked my domain off of its feet…..
Well maybe that is a bit dramatic, but over the last week crazy, inexplicable things have been happening to my domain and I really don't have an explanation for it, but one thing I do know Google is behind my misery.
So what happened when  just over a week ago I was blogging about the success of my domain, I talked about the longevity I believed my business had, the stability in the search engine results pages in the top search engines namely Google for my targeted keyword, I felt our product was strong compared to the competition and last but not least we had a steady stream of visitors to our site from various traffic sources every day.
Life therefore was good here at expired domains, actually it became amazing, last week overnight we woke up to find our traffic had tripled, according to Google analytics the majority of this increase was coming from one country but we did see an overall bump across all countries as well, the source was Google. It was not a bot, the bounce rate was low, the average time on our site was healthy and this sudden increase was still there the next day and then the next day and the next day for 5 further days until nothing… Everything dried up…
To our dismay literally our domain suddenly and inexplicably fell 15 places in the SERPS for the key word expired domains, for three months our average position had been P4 on Page 1 and now we found ourselves at the bottom of Page 2. It made no sense why the sudden tumble? – We were in freefall, hanging on by our fingertips frustrated, annoyed and dejected!
Anyone who runs a purely online business like we do, where our main traffic source is Google knows the perils of a Search Engine's wrath. But what had changed and why the sudden decline? We had slowly moved up the ranks so it seemed wrong and unfair that the descent was this swift.
Ok so yes around the time we started seeing these funky results a little algorithm update called Panda 4.2 had just started to be rolled out – could we really be one of the early victims of the infamous chinese bear? Well yes this did appear to be a plausible answer when nothing else had changed, but it still did not quite fit for me for the following reasons:
Panda 4.2 was first rolled out July 18th 2015 and according to Google spokespeople this will be a long, slow rollout. If this truly is the case then we would be extremely unlucky to fall victim so early in the process.
The algorithm update is only supposed to impact 2-3% of all search queries, ok yes even such a small percentage equates to big big numbers in the world of Google but still I argue again we would be so unlucky to be in that 2-3% in the first week of rollout as well..
What was going on around my domain, so like any good business woman I keep tabs on my competition and we were the only ones that truly saw any big changes in the SERPS, but what I did see was my pet peeve re appear, which most people know makes me really angry- outdated blogs!!  So if Panda 4.2 really is the algorithm that targets old, irrelevant, spammy content why were these sites, some written five years back catapulted back onto Page 1? It made no sense…..
Last but not least I know my website is not perfect, the service I offer has much potential to be awesome, we try hard to follow the rules. We keep the content fresh and updated daily, we ensured we are mobile friendly and have a unique dynamic interface for our users. We even have a moderately respectable social presence, with well over 1k followers on Twitter, Facebook and G+. All of these supposedly rank favorably with the Panda update, so I ask again what went wrong?
Fast forward a few days and I am still scratching my head, any suggestions would be greatly appreciated! To further add to the mystery our ranking is back where it was a week ago, we are sitting comfortably (or tentatively) in p4 on Page 1 for the keyword expired domains. Our traffic is still down a little but is slowly picking back up. I am confused, concerned and any complacency that may have creeped in has gone.. My gut tells me our temporary tumble was a mistake or a test on Google's part but it definitely taught me the lesson that in the world of SEO take nothing for granted!
To all my visitors old and new therefore please do not rely on Google to find us, if you like us which I am sure you will, bookmark our site and check out the hundreds thousands of expired domains we add daily to our site. Expired Domains